Comfortable living requires the right amenities to add a touch of luxury. You'll be glad to know that our homes for sale in South Padre Island are not only built to attract different tastes. Our amenities are also just as important. At Las Joyas, we've included many of these at all of our residences for your added convenience and comfort.
We understand that living in South Padre Island already paints the perfect picture of countless activities and events to spend time doing. With so many family-friendly beaches, unique eateries and popular shops at your disposal, your island life will be unforgettable. How about your home life, though? How will Las Joyas add that touch of flair to your residence?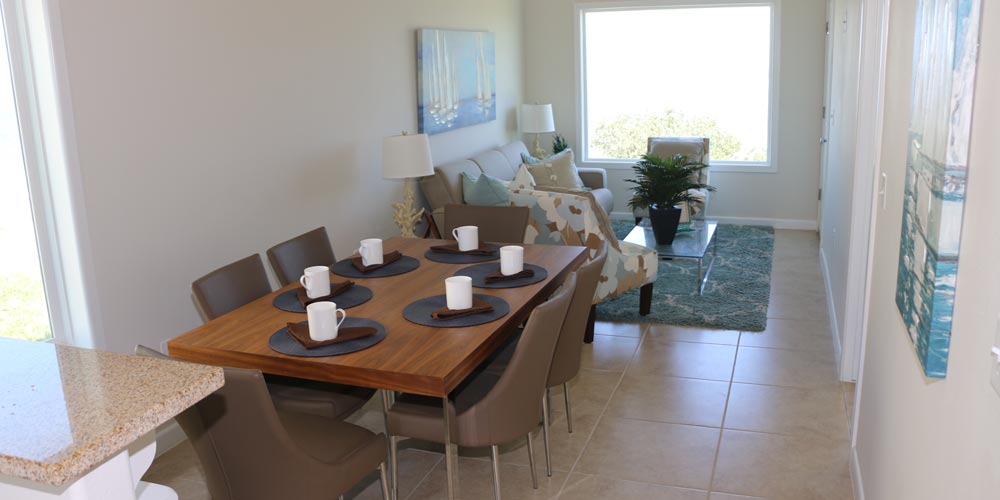 Construction
With multiple expansive properties ranging between just under 1,000 square feet to over 2,000 square feet, spaciousness is a luxury we've included in the homes within our listings. Each property itself is designed with a modern look that takes coziness into consideration. Our ultimate goal with these residences is to provide you with not just a property, but a location that truly feels like home.
Our properties also boast a beautiful pier that gives you up-close and easy access to the beautiful waters of the Laguna Madre. Here, you can spend time with friends or loved ones to create or share memories. All residences also come with washer and dryer hookups along with carpeted bedrooms and tiled flooring.
You might also be wondering about the integrity of these homes due to their close proximity to the Gulf of Mexico. We're very happy to say that you can rest easy! Each property is windstorm certified, meaning that not only are they beautiful to look at, but they're safe as well! During hurricane season, South Padre Island might leave you feeling wary about your property. Know that Las Joyas will ensure that yours is safe!
`
Kitchen
The kitchen is one of the most important rooms in a home, so know that we've taken this into consideration. We've created a design that any great cook can appreciate. With our homes for sale in South Padre Island, you can expect the following:
Stainless-steel appliances that include refrigerators, ranges, dishwashers and microwaves.
Attractive and spacious cabinetry.
Formica tops in the kitchen.
Reliable garbage disposals.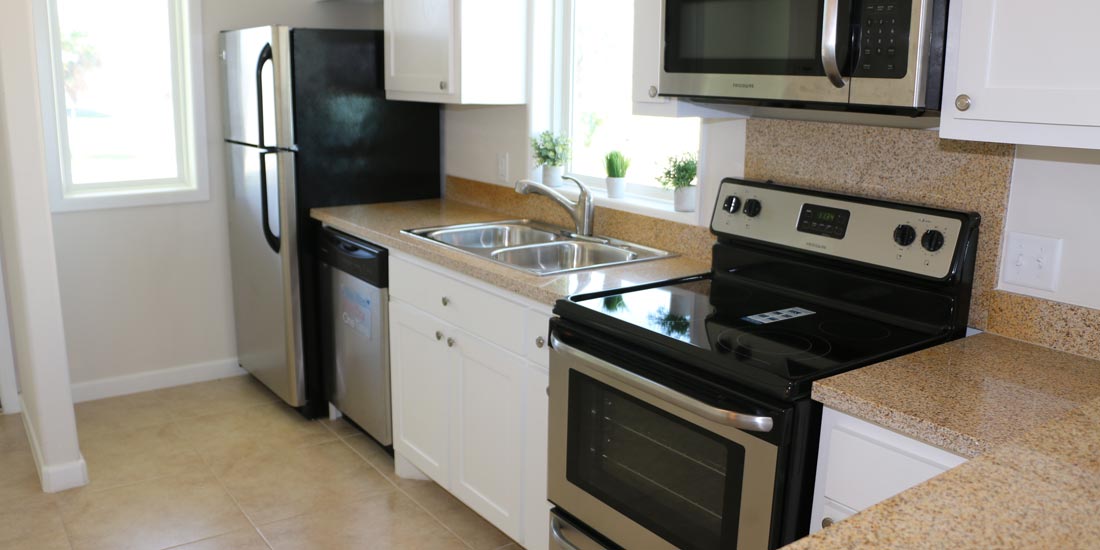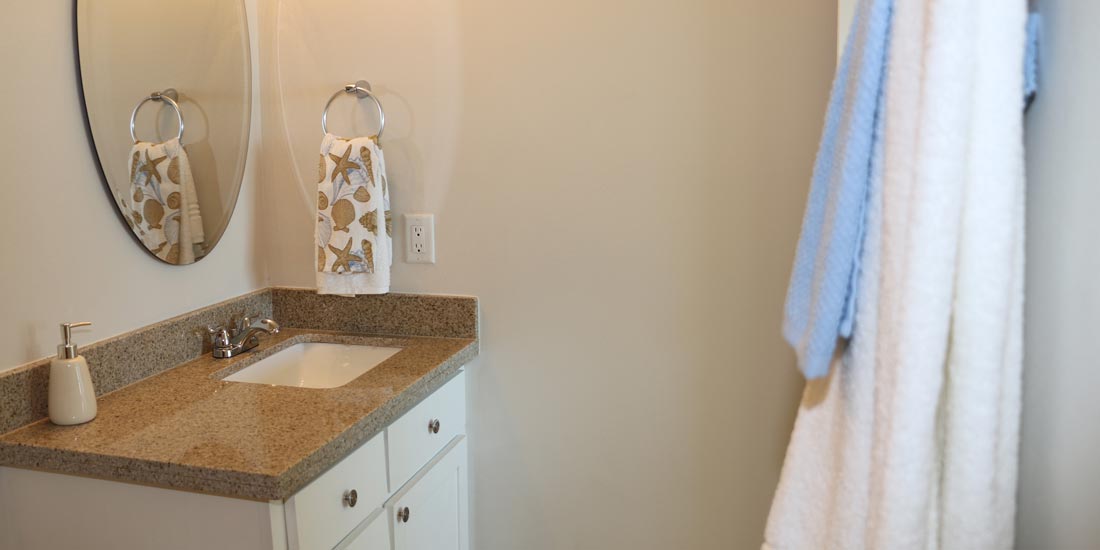 Bathrooms
We're also proud to say that we've spared to expense with the bathrooms of each property within our community. Just a few of the things you can expect include:
Elegant vanity cabinetry within our full bathrooms.
Pedestal lavatories in our half-bathrooms.
Multiple bath accessories that add to your level of comfort.